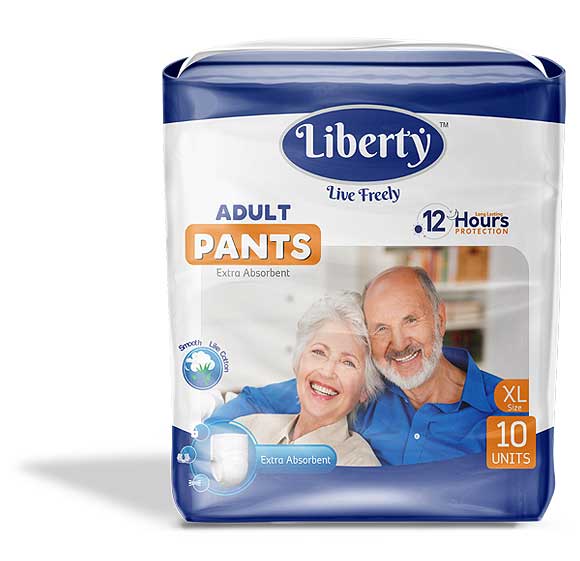 Welcome to Liberty
|
A

Initiative
PAN Group of Companies, with its presence in diversified industries like Cotton, Cement, Solar Power and many more has been offering QulaityCentered products to the its customers since last 35 years.
PAN Health was founded, with this passion for quality and entreprenuer spirit and the support of a world class ISO 9001-2001, CE & WHO certified Hygiene plant and now has grown to be one of the largest indigenous company in Indian Hygiene Industry.
We are living in a country with increasing life expectancy, and incontinence is surprisingly common and can often happen to people in the prime of their lives. Every individual situation won't be the same.But we believe Incontinence should not affect your lifestyle nor your confidence to lead a worry free life.
That is why we at PAN Health present to you first and the only Adult Pants manufactured in India.
With our products, we strive to ensure a free life for you, to ensure you lead a life where incontinence is not a problem but a mere term.
After numerous research and development, Liberty Adult Pants, was introduced to our customers to help them lead a care free life.
Liberty Adult Pants, made with Extra Soft Materials and Advanced Leakage Protection Technology, has a Highly Absorbent Extra Slim core. It is made with a special suitable for all Underwear like shape with Additional supporting elastics to give you the confidence to wear it in your busy routine lifestyle.